Got Questions?
Let's see if we can get them answered in our FAQ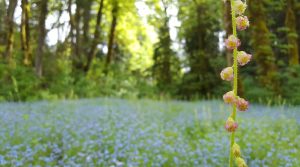 Q: Where is the Club located?
A: 34827 State Route 530 NE – Arlington, WA 98223
Q: What is the Stillaguamish Country Club?
A: The Stillaguamish Country Club is a club, located in the country. It was established in 1924 as a not-for-profit corporation (501-C7) and currently consists of approximately 95 acres located on Hwy 530, between Arlington and Darrington, with 63 memberships. The Club was created for the enjoyment of a quiet retreat for rest and recreation. There are no physical amenities: no swimming pool, tennis courts, golf course or clubhouse.It is not a bedroom or retirement community and permanent residence is not strongly encouraged. Roughly half of the property is undeveloped forestland and the other half is divided into lots that are assigned to members. Over the years, members have built cabins, or 'improvements" on their assigned lots, which vary in style and livability from very rustic with no plumbing to more typical dwellings.
An important aspect of the Club is that individual members DO NOT own the land on which their cabin sits. Members own ONLY the improvements, such as dwellings, sheds, septic tanks, etc. The Club owns the land; all members are part of the Club that owns the land.
Q: How can I join?
A: Please click the button below to see the document titled "Resigning or Applying for Membership-Buying/ Selling/Transferring cabin"
It is important to note that because the sale is for only the improvements, NOT the land, it can be very difficult if not impossible to obtain a mortgage. Most people who purchase improvements have cash, as from a retirement fund, inheritance, or refinancing of a home. Other unsecured loans may be available, depending on an individual's financial circumstances. Some sellers may be willing to carry a contract for at least a portion of the sale, but others are not. The Club will NOT co-sign for a loan, nor approve an agreement in which a bank or corporation becomes the owner in case of default.
Note also that the sale cannot be completed until the prospective buyer/member applies for and is approved for membership.
Read more about the Sale/Transfer of Improvements
Q: How much does it cost?
A: The cost of the improvements is determined solely by the seller. Some selling prices are open to negotiation, solely at the discretion of the seller.
Prospective buyers pay a non-refundable application fee of $100 when applying for membership.
A prospective buyer approved for membership is required to pay a deposit of $1,500 before permission to complete the purchase of a cabin is granted by the Club president. This deposit is refunded to the buyer when the membership is relinquished, minus a transfer fee, (currently $25,) and minus payment of any outstanding dues, fees or fines. (The deposit amount is subject to change based on approval by the membership; $1,500 is current as of December 2021.)
All members pay annual membership dues, currently $680 for a single lot and $1,020 for a double lot, and a county surface water charge set by Snohomish County. Dues can be raised with approval of the membership as a whole. Dues cover the operating costs of the Club, including land taxes, Caretaker's salary and upkeep costs.
Members are responsible for paying property taxes on their improvements, any utility and insurance costs, and for any further maintenance, or upkeep on their improvements.
Q: What are the responsibilities of membership?
A: Responsibilities include keeping current on dues and other expenses as required; understanding and following all Club rules; participating in the annual Work Day and Annual Meeting; participate in the broader community by volunteering for one of many committees; be willing to run for and serve if elected to the Board of Trustees after 2 years of membership; holding a non-elective office or committee chair; or other activities. While the lot is not legally your property, you are responsible for its upkeep, including removal of invasive species and working with the Club to identify and remove dangerous trees.
Q: What are the benefits of membership?
A: The benefits of membership include the opportunity to engage in rest and recreation in a bucolic, quiet, secure, beautiful setting that cannot be further developed; to enjoy a combination of retreat and community; access to several nearby outdoor recreational activities including fishing, hiking, biking, river swimming, canoeing, rock climbing, birding and camping. If you have children or grandchildren in your life, they can find tadpoles, observe wildlife, watch baby salmon, eat wild berries, throw rocks in water and generally enjoy an outdoor childhood experience becoming more and more rare.
Q: Why should I join? Why shouldn't I join?
A: Reasons to join include wanting to have access to Club property for the purposes of rest, recreation and enjoying the benefits of membership, and wanting to experience a balance of community and privacy in a natural environment.
Reasons NOT to join include a desire to develop a parcel or land for profit; desiring or needing inexpensive housing or income from the improvements; or wanting complete seclusion.
Q: Who can be a member?
A: Any single person or legally married couple can apply to be members. This does not mean that unmarried couples are not welcome. In this instance, one member of the couple becomes the "member of record"; the other member of the couple signs in as a guest when unaccompanied by the member. There are unmarried couples enjoying the Club, following these guidelines.
Q: What does it take to be approved as a member?
A: In general, the Club is looking for people who have an affinity for the purposes of the Club; are willing to meet all responsibilities of membership; can meet all fiscal requirements; value stewardship of Club property to ensure its preservation for future generations; and intend to participate in the Club requirements and activities. Please read the document, "Membership Guidelines" under the document tab on our website.
Q: Are my children welcome?
A: Children are very welcome. Children of members are expected to follow all rules and expectations, and are strongly encouraged to participate in Club
activities. Children may be present at annual meetings, if their behavior is appropriate to the occasion, though they may not participate. Occasionally, adult children may attend in order to assist a parent to participate.
Dependent children do not have to sign in when coming with parents or another member; they must sign in if unaccompanied by parent/s or another member.
Q: Are there rules or covenants?
A: Yes. All rules and expectations are covered in the Bylaws, Standing Rules, Ground Rules and other documents. All documents except our Bylaws and Articles of Incorporation are available to view on our website.
Q: Is it handicapped accessible?
A: Some cabins may be wheelchair accessible but most are not, having been initially built between 1924 and the mid-1950's. The creek, river, pond and trails are not accessible by wheelchair, though some persons using wheelchairs have visited and enjoyed the Club.
Membership in the Club would NOT be denied because of a physical or other disability.
Q: Can I rent out my cabin? How can I make my cabin pay for itself? How can I grow my investment?
A: Cabins and membership are specifically NOT intended as a financial investment or source of income. Cabins and assigned lots cannot be rented. You can not make your cabin pay for itself. It cannot be offered as a prize for an auction or raffle.
While members can improve their cabins, there's no guarantee you can earn back the costs when selling. Plan to spend money, not earn it, by becoming a member of the Club.
Q: Can I fish in the river?
A: Yes, you can fish in the river subject to Dept of Game and Wildlife rules and regulations. Fishing is also available in nearby rivers, notably the Sauk, and lakes. No fishing is allowed in French Creek and Blue Pond.
Q: Can I bring my dog/have dogs?
A: Many members have dogs and cats, and bring them to the Club. Please see Ground Rule #12 on our website for specific rules that apply to dogs, including that dogs be under either voice control or on a leash at any time they are off the member's lot. Dogs must not leave a member's lot unaccompanied by a person able to control the dog; nor can dogs menace other members even while on their owner's lot. Fines and other sanctions may be levied against members for failure to abide by rules pertaining to pets.
Q: Can I let friends use my cabin?
A: Friends and extended family may use your improvements, at your discretion, though you may not charge them for such use. All guests are expected to sign in, and to know and to follow all rules. If a guest wants or plans to stay longer than two weeks, prior permission from the Board of Trustees is required. Read Standing Rules 2 through 5 on our website for detailed rules regarding guests.
Q: Can I have a wedding there?
A: There are no rental or other facilities available to the public. As a member, as long as all other Club rules are followed, you may choose to have a wedding at your cabin on your assigned lot.
Q: If membership has to be approved, how can I leave my property to my children/grand children/family/other person?
A: "Legacy" memberships are handled like any other type of membership. All memberships must be applied for and approved by the Board. You may choose to transfer ownership of your improvements (must resign your membership to do this) during your lifetime but the person of your choice must follow the application process.
If your membership is active at the time of your death, the surviving spouse in a married couple is assumed to still be the member and does not have to apply for membership. If there is no surviving spouse, a named heir (if any) can apply for membership or dispose of the improvements according to Club rules. The estate of a deceased member must continue to pay for costs associated with membership, such as dues, fine, fees and taxes, until a new member is approved. Further information on this process is available from the Club Administrative Secretary.
Q: I've always wanted a goat/chickens. Can I raise animals?
A: Horses, cattle, goats, chickens and other livestock are not allowed at the Club. If you want to have a horse, pasturage and horse boarding is available nearby, at your own expense.
Additional Resources
Please contact the Club President with any questions.